Nominations being accepted for 2018 Pearson award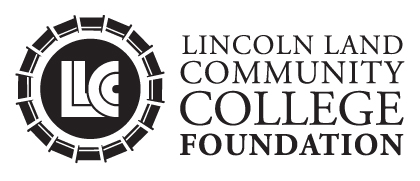 Hang on for a minute...we're trying to find some more stories you might like.
It's that time of year again! Voting has begun for the 2018 Pearson Master Teacher Award and the LLCC Foundation is looking for students, faculty, staff, alumni, and retirees to nominate an outstanding tenured faculty member for this year's award.
This award, which was started by Drs. Raymond and Ann Pearson, rewards and recognizes an exceptional LLCC staff member for their contributions to students here at LLCC.
"For me, receiving the Pearson Master Teacher award was a humbling experience and a confirmation that what I have done and continue to do as a teacher has been effective and well-received," said Dr. Jason Dockter, English professor, and 2016 award recipient.
Dockter, a professor at LLCC for 12 years now, expressed how his passion for teaching and helping students achieve success through the classroom and his online teaching methods.
Dockter added, "My goal is always to help students learn the content and position themselves to succeed throughout their future. This award helped me recognize that I have developed successful ways of achieving that goal."
The winner in 2017, Beth Hoffman expressed her gratitude for what the award brings to teachers here at LLCC.
"It's very nice to be recognized for doing a job you love. We should reward and commend teachers who inspire their students in the classroom" said Hoffman, who teaches speech.
Hoffman added,  "It's an award I'm happy to be a part of. It has a long rich history here at Lincoln Land, and I hope it continues for many years to come."
This award not only gives recognition to teachers but also rewards them for money that is put towards their specific program here at the school. Agriculture Professor Bill Harmon explained how his win in 2014 helped his program.
"The funds provided by the Pearsons helped us obtain some equipment for the agriculture program that we would otherwise not have been able to purchase," he said.
Harmon added: "I have received a number of recognitions over my career, but the Pearson award stands out, as every professional would like to be rated a "master" at their craft."
Dr. Claire Gordon, 2007 award winner, used the money she won toward her very first laptop.
Gordon like many, are often nominated many times but after many nominations, she won in 2007.
"I was nominated many times as a finalist before I won," said Gordon. "It's pretty competitive."
Dockter said it is an important award for faculty, adding: "The importance of the award for faculty is twofold: 1) The process that faculty goes through as nominees for the award offers the opportunity to do a lot of self-reflection about teaching and learning. That has always helped me to consider what areas of my teaching are effective and how I can continue to improve at what I do. 2). The award itself is confirmation that others appreciate and recognize the dedication and hard work that the nominated teachers put into their teaching."
Any students or faculty who are interested in nominating a staff member must do it online through Blackboard, with the deadline being Wednesday, Feb. 7.
Zach Aiello can be reached at [email protected]