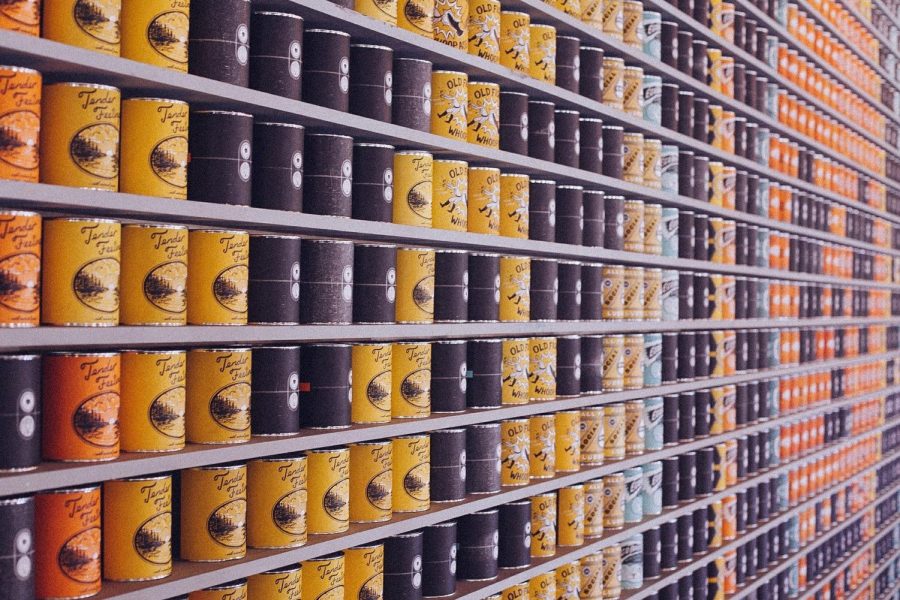 In March 2020, the coronavirus pandemic sent nearly 14 million college students off campus and into online classes. The stay-at-home order hit some students harder than others, including those who might face food insecurity. Lincoln Land had to close temporarily its food pantry, and it has yet to see the numbers rebound after it reopened in June 2020.
Food insecurity is an issue for college students, specifically those attending two-year schools and those from lower-income households, according to studies done by the Congressional Research Service. A 2019 survey of food banks across the United States by Feeding America, an advocacy organization, revealed that, "86% of food banks that responded were serving college students in some capacity, including 73% that were doing direct food distribution (e.g., to campus pantries or mobile/pop-up distributions)."
Access to a food pantry is a vital resource for some College students. Since November 2016, the Lincoln Land Community College food pantry has provided resources to students who are experiencing food insecurity including personal care and hygiene items. This changed when the pandemic forced Student Life to temporarily close LLCC's Food Pantry. 
Its staff was able to face the unforeseen challenges by distributing the remaining donations to micropantries in the community and referring students to these and other outside resources. Before the pandemic, the food pantry served an average of 50 students each semester.
 
Number of Patrons 
Number of Visits 
Average # of Uses Per Patron Per Semester 
Spring 2019 
52 
184 
3.54 
Summer 2019 
11 
35 
3.18 
Fall 2019 (as of 11/14) 
48 
135 
2.81 
Fortunately, the food panty was able to reopen on June 8, 2020, by appointment. Now, over a year later, it is able to operate almost the same as it did pre-pandemic. However, according to Leslie Johnson, the assistant vice president of student success, the number of patrons has since gone down.
It is unclear why fewer students are utilizing the food pantry, perhaps some are simply unaware of its existence.
"Students can educate themselves about our food pantry in case they or another classmate needs to utilize this resource," Johnson said. "The LLCC community can also view food and non-food items in need by going to https://www.llcc.edu/ /food-pantry-list/ If a person is able to do so, we would love it if they were able to donate to LLCC's Food Pantry."