East Peoria Festival of Lights to light up pandemic darkness
Many events have been canceled this year, but East Peoria's Festival of Lights will not be one of them. Marking its 36th year, one of the Midwest's largest holiday displays will offer socially-distanced, in-person holiday cheer.
The drive-through display opens Thanksgiving Day and stays open through January 3 at the Fon du Lac Golf Course, along Springfield Road, in East Peoria. Cost is $10 per passenger vehicle.
"We are going to have two windows for admissions for the drive through this year, so that should help move things along." Said Laura Benley, city spokesperson.
But for those wanting to come out on the Saturday before Thanksgiving, the three-dimensional displays will roll along two miles of city streets as spectators watch from the sidelines. The parade starts at 5:45 p.m. on Saturday, Nov. 21. Approximately 30 lighted floats, many animated, will glide along East Washington and Dolans Lane and ends at Springfield Road and Taylor Street.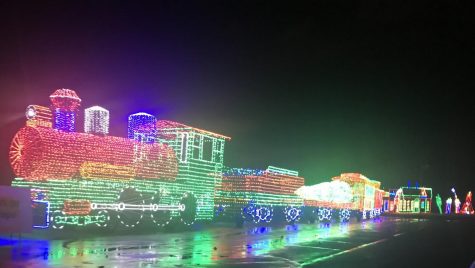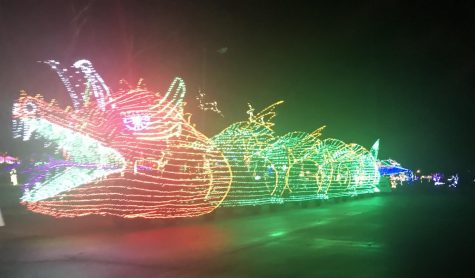 "We have implemented a comprehensive system of enhanced health and safety protocols based on the guidelines set for by the Illinois Department of Public Health," said Doug McCarty, Festival of Lights chairman, emphasizing people should have confidence in the safety protocols.
The drive-through electric park is the Festival of Lights' signature event. Folepi's Winter Wonderland features the majority of the Parade of Lights floats and many other lighted displays.
Embark through prehistoric land, travel through a Western town, visit a candy cane factory and more at Folepi's village. Many of the events are named for the wooden soldier mascot Folepi, which is an acronym for "Festival Of Lights East Peoria Illinois."
People may also take a horse-drawn carriage ride through Folepi's Winter Wonderland. Hileman Carriage Service will provide the rides in a carriage decorated for the holidays, giving visitors a new way to experience the Festival of Lights. Carriage rides are by reservation Nov. 30 to Dec. 16. Up to six people may ride in the carriage; cost is $65.
Public Relations Coordinator Jill Peterson said there is plenty of room for gatherers to practice social distancing.
"We have an approximately two-mile parade route, so there's a lot of space for people to spread out and socially distance throughout the parade route" Peterson said.
She later added: "We think, by now, people do know what the guidelines are, and we are confident people will follow them."
Those who want to see the Parade of Lights from the comfort of their home can watch a live stream of it by CIProud.com, the website for WMBD TV-31 and WYZZ TV-43.
People can also see Folepi on ABC's "The Great Christmas Light Fight" in December. The display will be a contender on the television shows that seeks out the best light displays in the country.
Follow Peoria's Festival of Lights on Facebook, Instagram and Twitter to see further updates.
Festivals of Lights are celebrated all over the world in winter, bringing light to the winter darkness. Say hello to Folepi and visit the numerous other attractions and activities with an unforgettable holiday experience, let there be light!