Lincoln Land Community College to hold 2nd annual 'Giving Day' Wednesday, Feb. 24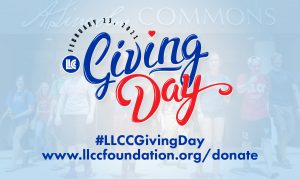 Next Wednesday, Lincoln Land Community College will hold its second annual 'Giving Day'. The 24-hour event will raise funds that will be used to help relieve some students of some of the financial burdens that often come with higher education. These donations can prove especially helpful during a time when many around the United States – as well as the rest of the world – have experienced financial strain since the Coronavirus slowed the global economy.
Everyone is invited to participate in Giving Day. Your gift can be used for the following:
The Pay It Forward Student Emergency Assistance Fund provides things like bus passes, fuel vouchers, rent, and utility payments for students who have experienced a catastrophic event.
The general scholarship fund provides money for tuition and books.
Funds will also be used to update technology and other equipment.
"Going back to school forced me to close my daycare to enter a full-time program as a surgical technologist. The financial stress to our family is overwhelming. My scholarship certainly helped appease some of the stress and worry while attending school to reach my career goals." said Kendra Overbey who is a surgical technology student.
Those who plan to participate are encouraged to promote the event on social media and use the hashtag #LLCCGivingDay.