Jacob Deters to leave LLCC, accept position with the University of Illinois-Champaign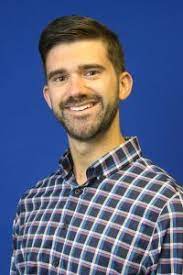 After spending the last three years as the Student Engagement Coordinator for Lincoln Land Community College, Jacob Deters is moving onto the University of Illinois in Champaign. Deters, a 2011 LLCC graduate, went on to Eastern Illinois University in Charleston. There he continued general studies while obtaining a music minor. After receiving a Master's degree in college student affairs, Deters worked for Illinois Wesleyan's Rec Life Department before circling back around to Lincoln Land.
A board member of the Springfield Theatre Center, Deters has been very active in the arts community throughout the years. The ability to sing and perform in front of people played a part in Deters' role as Student Engagement Coordinator. Deters said the connection with students with the goal of creating things and enhancing their scholastic experience are things that will be missed.
Deters will be the Academic Advisor for the Computer Science Department where his role will include keeping students of that program on track to graduate. We wish Jacob the best of luck!