HBO star brings his poetry to LLCC
SPRINGFIELD – Carlos Andres Gomez performed poetry at a Sept. 22 event for LLCC staff and students on Zoom. The event hosted approximately 70 audience members from Lincoln Land and other Illinois Community Colleges.
Gomez is a Columbian American poet, speaker, actor, and educator. He is best known for performing on HBO's "Def Poetry Jam." Gomez's presentation was part of Hispanic Heritage Month, which runs Sept. 15 to Oct. 15.
At the start of the event, he acknowledged the current state of the world today and how he "didn't let that get in the way" of him coming to speak for the people in attendance, and anyone who saw the show would have to be thankful for that.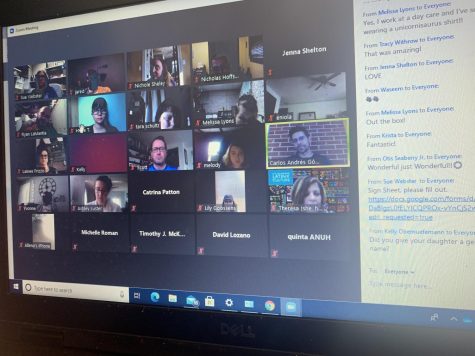 Each one of Gomez's poems packed a strong punch in the category of "imagery," and he worked to put the listener in his shoes.
"I love seeing everyone's faces and being able to put a face to a name," Gomez said.
He said he is OK with a presentation being less organized because it seems more intimate.
Throughout the event he interacted with the crowd by asking questions, responding to feedback, telling stories, and asking them to tell their own.
Gomez is not afraid of – and actually gravitates towards – sensitive topics. Whether it is about having a black son that naturally does not have the same privileges as him, or about having a daughter (or "princess" as he would say) and not caring if she were to change her gender in the future, Gomez was able to make audible artwork out of touchy subjects.
Nichole Sheley contributed to this story. Either author can be reached at [email protected]