Situation: The Persuasion of Vaccinations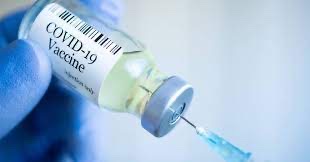 Despite the progress made with hopes of bringing the pandemic to an end, like the introduction of multiple types of vaccines, the pandemic is still not over and not giving any definite signs as to when it will end.
In hopes of making the school and Illinois alike safer, LLCC has accommodated numerous health regulations, including daily COVID screenings, mask mandates, and weekly spit tests.
Rachel Duff, student health coordinator at LLCC, claims these regulations are not firsthand ideas of the school administrators, but rather an example of following up on directives from the governor.
"Governor Pritzker issued an Executive Order mandating all higher education employees and students either be fully vaccinated or submit for weekly COVID testing. Fortunately, LLCC was already well positioned to be able to comply with this statewide mandate," Duff said.
Duff states vaccines are "the best defense for reducing effects of COVID-19" and say they offer benefits beyond health to the people employed or enrolled at LLCC.
"LLCC has even provided financial incentives to employees and enrolled students in the Fall 2021 semester for being fully vaccinated in the hopes of further enhancing the well-being of our campus communities," Duff said.
Contrary to Duff's affirmations, some staff members and students alike believe the regulations may not be as beneficial as they are meant to be.
Alexis Baker, a third-year nursing student, insists she does not find the mask mandate helpful, expressing that "People are still not wearing the mask properly, and it isn't helping if people that are doing the proper guidelines are still testing positive for work."
Even with the additional financial benefits for those on campus, Baker is not sold on the vaccine either, as she believes only one vaccine being FDA approved is questionable enough.
While Baker said she "semi agrees" with the mandated weekly tests, she conveyed considerable exasperation with the policy, deeming that it is holding back people like her and others majoring in the medical field.
"The school isn't allowing nursing or CNA students to continue if they are quarantined for two weeks, and they have to retake the classes no matter how long they've been in the semester. Even if we have just a symptom, we get kicked out. LLCC should accommodate with students more because it's not our fault, nor can we control the school and healthcare guideline," Baker said.
"As long as unvaccinated folks complete the screenings regularly and honestly, I think that can be a big step toward protecting all on campus," said Rebecca Klatt a reading and English professor at LLCC.
Klatt also noted that symptoms should be heeded, as they could only be underlying allergies and simple colds, stating that "Not all 'red lights' are indicative of a serious virus."
With this established, she avows that weekly tests should only be mandated to those who are symptomatic, as long as their symptoms are not due to allergies or a cold.
Despite supporting the idea of the screenings, Klatt was not convinced or opposed with the additional health regulations for the school.
"You can find 50 sources supporting use of and 50 sources stating their ineffectiveness for fighting the spread of Covid-19 and its variants," said Klatt regarding masks.
As far as vaccines go, Klatt contends that "not enough time, research or trials have gone into any of the vaccines to be able to make definite statements about long-term effectiveness and or effects on various populations."
Regardless if one trusts or agrees with the health regulations on campus, one can assume that we all share the common hopes that they work to the benefit of everyone, and the way the world was without COVID-19 is sorely missed.