Job Board connects students with jobs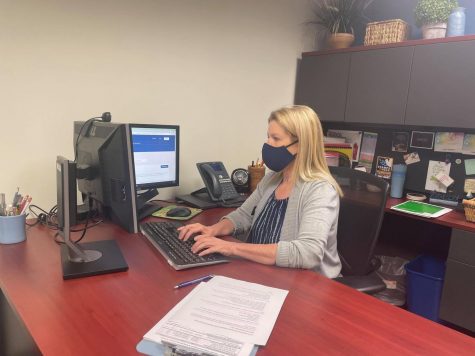 If you are looking for a job, Lincoln Land's Job Board is up and running. 
The Career Coach Job Board offers a list of job openings in the area, as well as other career services at http://llcc.emsicc.com.  
Employers find the Job Board easy to use on a daily basis, using the system to look at applicants and find matches for job openings, said Cathy Huffman, a Career Coach at Lincoln Land.
"We have also provided easy instructions for employers to establish their company profile and post job," Huffman said.
This new online system replaces a bulletin board approach, giving students access online to the openings in the area, Huffman said.
For students needing help in the job search, whether it be finding a job now or determining a major, the Career Services Center offers help through the site. They also can help with resumes and other job search requirements by scheduling an appointment.
Career Services is located on the first floor of Menard Hall, but online appointments via Zoom can be scheduled.

By using Job Board, students are able to search positions by location, key words or employer's name.
Nathan Atchison got a job on campus through the job board. Atchison is working in Student Life as a graphics designer.
Atchison said a lot of students aren't using the job board because they are unaware or uninterested in using it.
"Most students are sadly not interested in (the Job Board) due to the limitations on work hours," Atchison said.
The Job Board can be found at  http://llcc.emsicc.com.  Student can contact Career Services at that site, as well as calling 217-786-2210, or using My Schedule on the Lincoln Land page.