Just a reminder that hip hop is not dead- nor in danger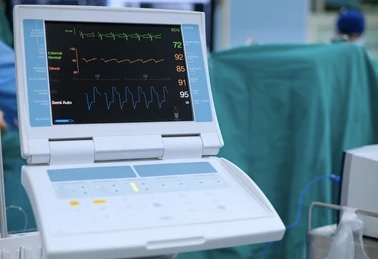 Perhaps the biggest misconception that I can think of is the belief that hip hop is dead. At the age of 21, I cannot confirm how long this expression has been said, as I have not been around nearly as long as many hip hop fans. However, I can confirm that it was never true regardless of when it was first coined.
The funniest thing about people saying hip hop is dead is the fact that the people who tend to say it do not even do their own research (anymore at least) and are making assumptions based off notations taken in the wrong places to look. Said particular crowd blames the mainstream, specifically the sub-genres trap and drill as well as the youth for "killing" it. From my familiarity of each year of the genre, I cannot say that hip hop has resided in the mainstream for almost all of its entirety, as far as top quality goes. That is not to say that some or even many of the best hip hop releases yearly did not garner a lot of popularity or sales (I would certainly want them to), but the underground scene has always been the habitat to such a diverse and copious amount of talent.
This year has been solid enough, with the likes of Lute, Vince Staples, arguably the greatest of all time, Nas and others treating listeners to some excellent albums. The only factor that makes 2021 feel like a weak year for hip hop is the fact it is a follow up to 2020, which was a tremendous year. In 2020, fans were provided with amazing albums from the likes of Freddie Gibbs, Sankofa, Elzhi, who seems virtually unable to miss as far as making elite-level rap music goes, and more. Cambatta of Connecticut achieved what should be enough to silence the purist critics that believe the genre is dead by orchestrating one of the best, most creative rapping performances ever album-wise in "Lunar Solar Duality". Hearing the album was a life-changing experience for me, and I have nothing but faith that other albums that will make me and others feel this way are yet to come.
Simply put, the average in-tune hip hop fan should be able to spend a strenuous amount of time discussing all the quality artists and albums that make the genre what it is today.
There is an abundant amount of talent existing currently in the rap scene, with people like Ka, ANKHLEJOHN, Danny Brown, Ransom, and the criminally-underrated Konquest of California pitching in one thorough release after the other. Roc Marciano did the underground scene a favor by breathing newly found air into the grimey, Mafioso side of hip hop, which was once popularized by Kool G Rap in the early 90's. By doing this, Marciano has accumulated a cult-like fanbase for him and the sub-genre itself, and even giving life to talented artists like Stove God Cook$ and Hus Kingpin. Griselda strikingly brought mainstream attention to their throwback sound, drawing such fans into similar musical acts around them. Apollo Brown, Harry Fraud, The Alchemist, DJ Muggs (who is on his third decade of producing!) and many others continue to give a variety of flavor and details to the production heard today. Some modern technicians like Oddisee and Big K.R.I.T. have been doing a terrific job at both rapping and producing. Even the likes of Metro Boomin, Zaytoven and others give the mainstream an enjoyable soundscape, which even the purists should find complimentary.
A handful of the most popular rappers today are in their 20's, which is why some falsely blame the youth for "killing" the genre. This discriminates an abundant amount of rappers that said critics have not heard. It is common sense that one has to start somewhere when trying to live out a new hobby or career- why not start young? After all, the likes of Nas, Rakim, Special Ed, and plenty others issued classics to the genre before the age of 20. That is not to say every rapper 21 or below is releasing classics, but one can never assume when the next time is that a young rapper will drop a classic project.
During the 2000's, crunk and snap music were heavily criticized and labeled as hip hop's "killer" by an innumerable amount of listeners. In retrospect, those sub-genres were not invented to exhibit an opulent amount of talent, but rather bring people together and provide a soundtrack for a good time. Essentially, hip hop should be viewed as something that can provide listeners a good time during various activities, whether alone or with others. On top of that, head producers like Lil' Jon and Jazze Pha introduced a catchy and simple, yet unique style of production. Artists like Crooked Lettaz (both David Banner and Kamikaze, whether as a duo or solo), Nappy Roots, and Field Mob found ways to effectively make this music whilst being lyrical. The criticism that the south received from the crunk movement may have prematurely turned some unfortunate heads away from the creative and dynamic acts from there today, like Rapsody, EARTHGANG, and Tobe Nwigwe.
Trap and drill is receiving the same backlash that crunk and snap did. Despite not being the biggest fan of trap or drill myself, some members of those sub-genres occasionally to often flex some lyrical dexterity such as Bou, Lil Baby or Polo G. Bou specifically showcases a number of talents and sonically matches the style that gets played often by younger rap audiences, yet shockingly lacks a sturdy fanbase. Even if one does not like that style of music, the aforementioned alternative and underground rappers and many others have put in more than enough work to keep fans satisfied for a long time.
Female rappers like Megan thee Stallion and Cardi B are heavily arraigned by listeners, who consider them a bad example for young women. First and foremost, the type of female rappers who fall victim to this type of backlash are not rapping for kids or to portray themselves as role models. It is a known fact that sex sells and centrally they are exploring the same subject matter that a handful of male rappers such as Too $hort are beloved for. The fact that female rappers are condemned in this manner creates a stereotype that all female rappers rap about is explicitly sexual material. This is not true, and a number of female emcees have a good grip of range topically and sonically, like the overlooked Little Simz, Jean Grae, who is arguably one of the most skilled lyricists ever, and Che Noir, who dropped "As God Intended" last year in what is perhaps the best album by a female rapper ever as well as a future all-time classic.
Something not enough fans acknowledge is the fact that there's a tremendous amount of talent outside of America. Kano, Cyrus Malachi, Skepta, and others have been treating fans across the world with quality hip hop longer than some of the most popular American rappers today have. Canada is also another good place to explore when searching for good hip hop, with a diverse range of talent originating from there such as D-Sisive, k-os, and Shad, who achieved perfection when he made 2007's "The Old Prince".
Reverting back to age, the genre proves that some just do not have an expiration date no matter how much time passes, with veteran rappers and groups such as Atmosphere, Tragedy Khadafi, Game, and Little Brother recently releasing some of their best work to date within careers that span decades. The best emcee I have personally ever heard, K-Rino seems to only improve over time after three decades of releasing great albums under the radar. Some other skilled yet miserably underrated rappers like Bad Seed have granted a resurgence to their careers during this era.
Heralded producers, Timbaland and Swizz Beatz, created the "Versuz" event on Instagram, allowing hip hop, soul and R&B artists and groups of several eras to compete with each other in concert format. This draws in a profuse amount of fans, which is a win for hip hop.
All of these aspects coincide with the fact that hip hop is still alive and thriving at that. With a number of legends maintaining their skill and drive for decades, one can assume that the best of today's era shall do the same. As long as good hip hop exists, one should be confident that it will be heard by the right ears, therefor influencing talented artists left and right throughout the years to come. In retrospect, saying "hip hop is dead" or "there's no good rappers left nowadays" are just ignorant and pitiful ways of saying "I'm too lazy to do any research."
Hip hop is not a living being, but it does contain super powers. It is nigh omnipresent, as it can be heard around the world whether it's being played or created. Hip hop possesses invulnerability, as for every bad song, album, rapper, or scandal sheds light, enough great music and entertainers who are speaking or acting in ways to uplift and help others outshine it. These corroborate with the main superpower that hip hop has and always will have- immortality, as there is nothing that can or will ever kill it.
Rest in Peace to Gift of Gab, DMX, Zumbi, Biz Markie, and Shock G!