Meredith Howard: Looking Back at The Lamp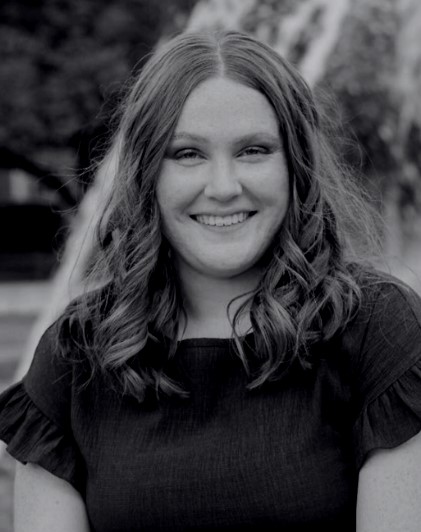 Before I went to my first Lamp meeting, I intended to study business. I was dual-enrolled at LLCC as a junior in high school, and a classmate recommended I check out the student newspaper. I had no interest in a writing career, but decided to try one meeting, if nothing else, to confirm that entrepreneurship was what I wanted to do. A few meetings and two stories later, I changed my major to journalism. But more importantly, I found clarity and fulfillment in this new career path. I served as co-editor and editor-in-chief of The Lamp in the 2018 to 2019 school year, and it provided me with a wealth of opportunities to explore and grow. I gained experience in writing, editing, InDesign and website management, and I even delivered the papers across campus. It is really satisfying to take a piece through the entire journalistic process and then get to distribute it to readers.
Tim McKenzie, professor and Lamp adviser, was a fantastic mentor and helped me land an internship with the Illinois Times. This internship became a great freelancing opportunity, leading to freelance and grant opportunities with more publications. My experience with The Lamp led me to earn my bachelor's degree in journalism at Baylor University, where I worked for its student newspaper and earned a few journalism scholarships. Currently, I work as a service journalist for McClatchy. I write utility-focused stories for the Belleville News-Democrat, the Lexington Herald-Leader and the Centre Daily Times, and I am based in St. Louis. Service journalism aims to provide practical information to readers. Its pragmatic nature provides a sense of gratification when you feel you have helped someone navigate life more simply or efficiently.
At The Lamp and in McKenzie's journalism classes, I was challenged to simultaneously juggle multiple deadlines and rigorously edit my own work and the work of others. The exposure to these skills has facilitated the transition to my professional career and helped me gain confidence as a journalist. My love for journalism and the formation of my early career were inarguably inspired by my time at The Lamp and LLCC, and I could not recommend the experience more highly. The Lamp staff produces quality journalism while offering a welcoming learning environment, and even if you've never considered studying journalism before, it might be worth checking out a meeting. You never know where you could find an interesting hobby, or even a career.