Former LLCC alum shines bright on the small screen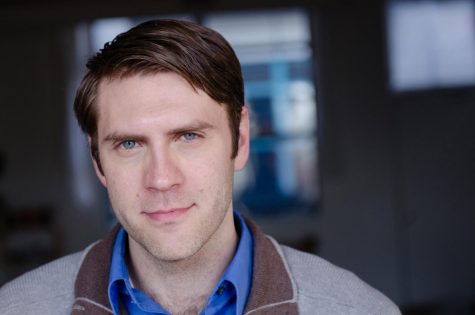 Ever since he was young, Lincoln Land alumni Victor Holstein dreamed of becoming an actor. Some kids may have had dreams of becoming a firefighter, a teacher, or an astronaut but not Holstein. He created a dream that would ultimately come true, but not before he had the chance to edcuate himself here at LLCC.
Since his first school play, where the 5th-grade Holstein played the titular Santa Clause, he dreamed of becoming the actor he is today. It wasn't until the age of 22 when he finally decided to get serious and pursue acting as his career.
One of Holstein's projects is a YouTube Series called, "Other People's Children", which is a professional production under SAG-AFTRA web-series. Holstein's episode is Episode 3: Mythological Holiday Creatures.
Holstein says, that he doesn't try to play a part like other actors. He plays himself just to react and not deviate from the part too much. Sometimes, he surprises himself by being pointed in one direction and ending up making choices that allow him to honestly find something outside of himself. He, however, says those are rare.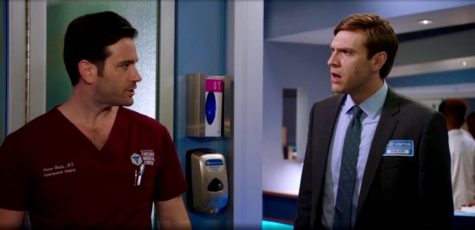 When Holstein was younger he would spend his time at Lincoln Land's campus, his mother being Phyllis Holstein who taught for 20 years before she retired in 2000.
Holstein reminisced about times when he didn't have school and would spend time here at Lincoln Land. Because of this, he was given a better idea of what a student here at Lincoln Land does. On occasion, he was able to watch his mother's speeches which gave him the drive and motivation to later attend LLCC and pursue a quality education.
So, at the age of 16, Holstein started summer classes. He believed that what shaped his future was that he was able to have so many different experiences, inside and outside of his courses. He made great friends while he acted and performed in several musicals and also sang in madrigals and choir concerts. Then broadened his horizons, giving him a whole new perspective through taking classes like World Religions, Sociology and Art History. Academically he'd done better here at Lincoln Land than the other school he had attended.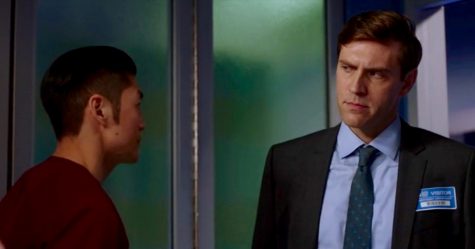 But, like all actors at one time, they struggled to get that one job that would launch them into stardom. Of course, even struggling actors don't always get paid for the work they do. Holstein commented that when he was 19 he was the host for a "Dangers Of Gambling Addiction" Industrial and in his words, "I was terrible". But, this would be his first acting job where he would be paid and the start of his official acting career.
Holstein mentioned that he would repeatedly watch movies he had on VHS to get a better understanding of acting with Vertigo, American Beauty, and Magnolia were just a few of them. These movies which were just 3 out of the 8 that had made a huge impact on the way he viewed the world but also his beliefs. At this point in his life, he felt that films were more than entertainment and was inspired to change his course slightly from a music major to pursue an acting career in Chicago.  
Being considered a professional actor comes with the feelings of being insecure and all the technicalities of the process. From the rejections. Where you're told "no" and although it's not personal, it still feels like it is. But once you stop getting caught up in all of that, that is when you become truly comfortable with acting.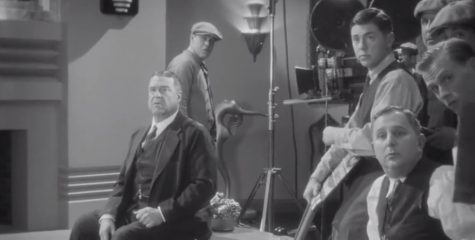 Holstein has come far as an actor as he has worked with some of the biggest names in Hollywood. Such as John Goodman (the Artist), Miranda Cosgrove (iCarly), Deidre Hall (Days of Our Lives), David Boreanaz and Emily Deschanel (Bones), and Demitri Martin (Important Things). Most recently he worked on the TV show Chicago Med, where he spent his time working with fellow actor Brian Tee who Holstein says is a "super nice guy" and "great" to work with.
Another big actor he's had the opportunity to work with is James Caan, while on the TV show Las Vegas. But, while on the set he felt particularly close to two other fellow actors, James Lesure and Josh Duhamel. When there was downtime, they would get together and play some basketball or just hang out in Josh's trailer. Holstein has also worked on a few short films with Lesure and fellow actor Eugene Byrd. (8 Mile, Bones)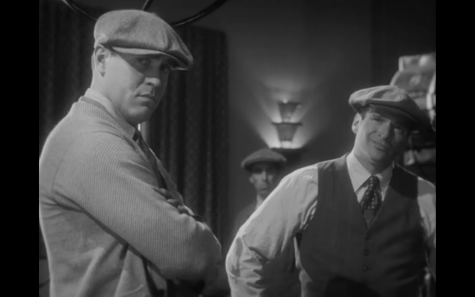 Along with acting he also has done work as a Set Production Assistant. This made him responsible for other various aspects of production. Being in the spotlight isn't always in the cards. But in 2008 Holstein was chosen to be the stand-in for actor Jeff Daniels.He became close to Daniels, where Daniels even offered for him to ask him any questions he wanted. So, during the two months that Holstein worked with Daniels, he received a crash course in acting from one of the best.

During Holstein's career, he's also been in the producer's chair. Yet he would still choose acting over producing mainly because in acting you mainly only do one thing. Producing is complex and important, like directing or writing you have so much more influence in shaping the whole piece. But, he did say that if it were his own work, then he would produce those.
When I asked Holstein about advice that he could give students here at Lincoln Land who is interested or just tossing around the idea of acting he said, "The only advice I can give is that there is no particular method that is necessarily the "right" way to make it as an actor. It takes an incredible amount of patience, talent, hard work and luck and sometimes all of those are still not enough. So, you had better really love to do it. Because being able to just do it, on any level, might be all you get."
Since Holstein does a lot of traveling from California to his home in Chicago for acting jobs, he spends all the free time he can at home with his wife Nell, who is a native of Chicago, and his daughter, Sylvia who is almost three, and he describes as "Beyond Adorable".
The big picture is that acting is a huge commitment. If you really want it, you have to put in the hard work just as Holstein endured through ought his career. But, putting effort towards your acting goal will essentially make all that hard work pay off in the end. That's when you flip on the TV and you're right there, where you want to be.
Teresa Brummett can be reached at [email protected].