Stacey Olson joins biology department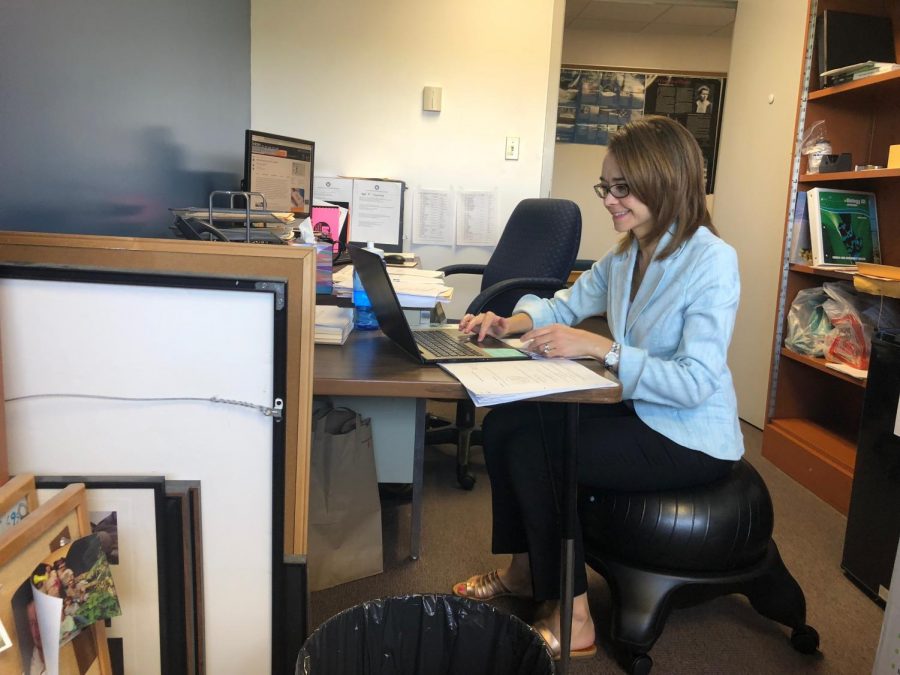 From Michigan to Massachusetts, new biology department hire Stacey Olson, brings her years of experience to Lincoln Land Community College.
"My goal at the end of my semester is for my students to love science and biology as much as I do," new Biology professor Stacey Olson says.
Olson comes from the Northern Michigan area where she got her Bachelor's degree in Biology at Oakland University in Rochester, Michigan. She later got her Masters in Cellular and Molecular Science. Olson says that her love for science and specifically biology comes from it being a part of everyone's day-to-day life. She wants students to think every day about the impact that biology and science, in general, has on them and the environment around them.
She discovered her love of education from her experience teaching while in graduate school. However, she did not go immediately into teaching. Olson worked at a biotech company for 4 to 5 years and developed a biotech program at Roxbury Community College in Boston, MA. She came to  Lincoln Land Community College due to its reputation as a strong community college, and her passion for developing biotech laboratories in colleges.