Lamp staff welcomes student trustee column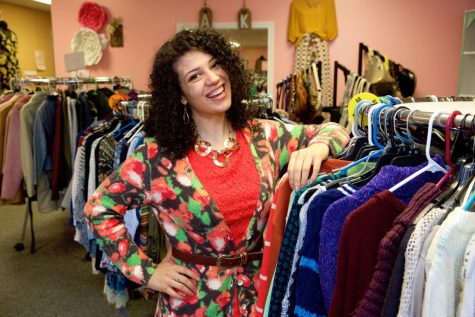 Aaliyah Kissick always wanted to go to college. Her mother's experience at Lincoln Land inspired her, but Kissick didn't actually decide on classes and Lincoln Land until the week before classes started. 
"Being a full-time business owner, I love the flexibility that Lincoln Land offers me," Kissick said. "I became involved on campus quickly. It was a no-brainer to me because life is what you make it and college is no exception!" 
The 2018 Athens High School graduate owns a clothing store: AK Boutique in Athens.   
After a busy summer of classes, Kissick is ready for this year to begin – and to take on her new role as student trustee on Lincoln Land Community College's board of trustees. As such, she participates in the board's decisions on running the college and provides a voice for students. 
Kissick said she was always interested in joining student government, but in high school, for whatever reason, she just couldn't get the votes needed.  
She saw Student Government Associations (SGA) as "a fresh start that allowed me to experience a whole list of fun things, build leadership skills, and make new friends."  
Now that Kissick is student trustee, she "hopes to increase a sense of community culture at LLCC, and I also strive to increase political literacy among students." 
Kissick hopes to build better bridges with the student body and administration.  She will write a column for the student paper this semester.  
That column should appear in our next issue. 
She plans to work with the president of SGA so that the campus can have fun events that students might want to see. 
Kissick said the student body can expect "factual information about current news at LLCC from the perspective of a student who attends board meetings." 
The job of a student trustee as stated by Aliyah is to represent "the entire student body to the Board of Trustees of a college or university."  
At the end of the day, Kissick's goal is to make sure that the student body's best interests are met.  
"The column's intention is to connect the rationale of the decisionmakers with the wants and needs of the students, so everyone leaves with more understanding," Kissick said.