Lincoln Land mourns death of former Workforce faculty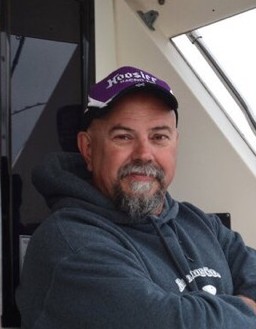 A good friend, family member, co-worker and professor at Lincoln Land for 31 years died unexpectedly Monday, Aug. 19. Retired automotive technology professor Elmer R. "Dick" Rogers, 66, was part of Lincoln Land's Workforce Careers Center faculty. 
Rogers retired in 2017, and his wife, Joanie, recently retired from the college's Foundation office.  
Rogers was "one of the greats at LLCC," commented Alicia Davis, a former student, through her Instagram account.  
Another student commented that he was "one of the best people out there anyway." 
To the people that knew him, he was hardworking and passionate. 
"One of the big things that I admired about him was how much he truly loved his students," said Speech Communications Professor Brenda Protz. "And how much they loved him. No teacher has ever loved his students more than Dick Rogers." 
Protz was a friend of Rogers and used to volunteer for his "big car show" that he put on at the Motor Sports Club. 
"When my daughters started racing in the Junior drag racing league, I loved telling him about it. And he was always interested," Protz said.  
Those that knew Rodgers would know how much he cared for his job. His students knew it, too, Protz said.  
Rogers was born July 29, 1953, in Springfield, according to his obituary. He graduated from Lincoln Land Community College and Southern Illinois University at Carbondale.  
Besides his wife, whom he married in 2010, Rogers is survived by one son, four daughters and one granddaughter.