Circus wows Lincoln Land students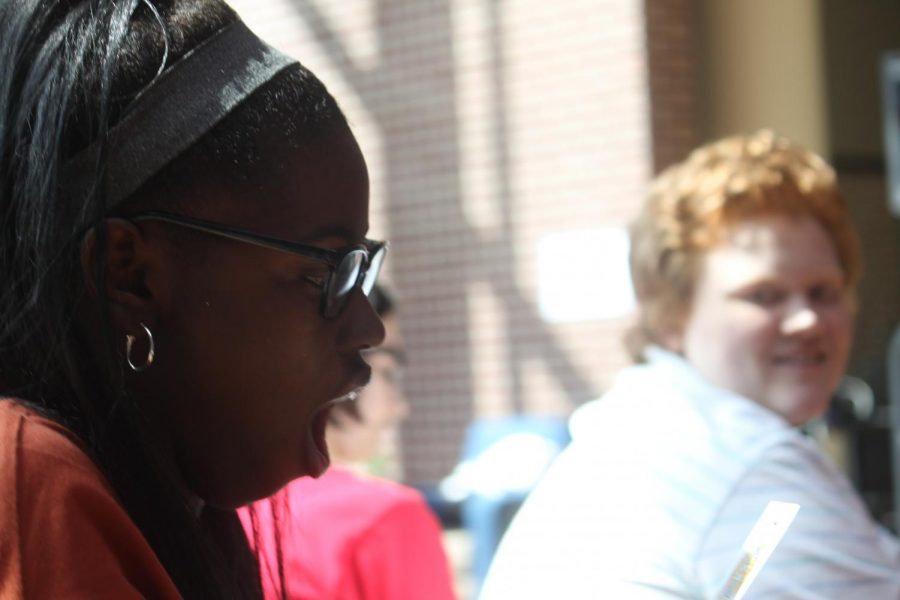 Passers-by were wowed by the endurance and magical elements of the Crescent Circus performers on stage in the A.Lincoln Commons on Sept. 19, 2019.
"I was definitely impressed," said Hunter Beard, a sophomore picked to perform a trick with the magician. "I knew they were going to perform here, but I didn't know what that would entail."
The Crescent Circus is comprised of married couple, Morgan Tsu'raun and Nathan Kepner. The couple met 2010 in their college's juggling club.
"We both are nerds and so we were compatible partners both on stage and off," Tsu'raun remarked.
An Austin, Texas, native, Tsu'raun began hula hooping in 2008. Her friend, who was also a member of the juggling club, persuaded Tsu'raun to join forces with her future husband, a fellow juggler and magician.
Kepner from Harrisburg, Pennsylvania, started practicing magic at 5 years old and began performing at 12.
The couple decided to follow their passion for performing and began touring full time in 2011.
"It was a really refreshing experience doing the thing I love the most, with the person I love the most," Tsu'raun said. "Most people aren't understanding of our career path, but we don't let their lack of open-mindedness dictate what we love to do."
The pair have traveled the world together, appeared on multiple television shows such as "The Tonight Show" and "America's Got Talent."
"By far my favorite experience was at the prestigious Magic Circle Theater in London,"  Tsu'raun said. "We got to perform in front of thousands and that's when I knew we could make it big!"
This is not the first performance at Lincoln Land by the couple. Past attendees said the audience "went wild" when they performed.
"They're super laid-back and are extremely nice people with a ton of talent," said Jacob Deters, student life coordinator. "I definitely would hire them again."