Basketball camp brings positive energy to community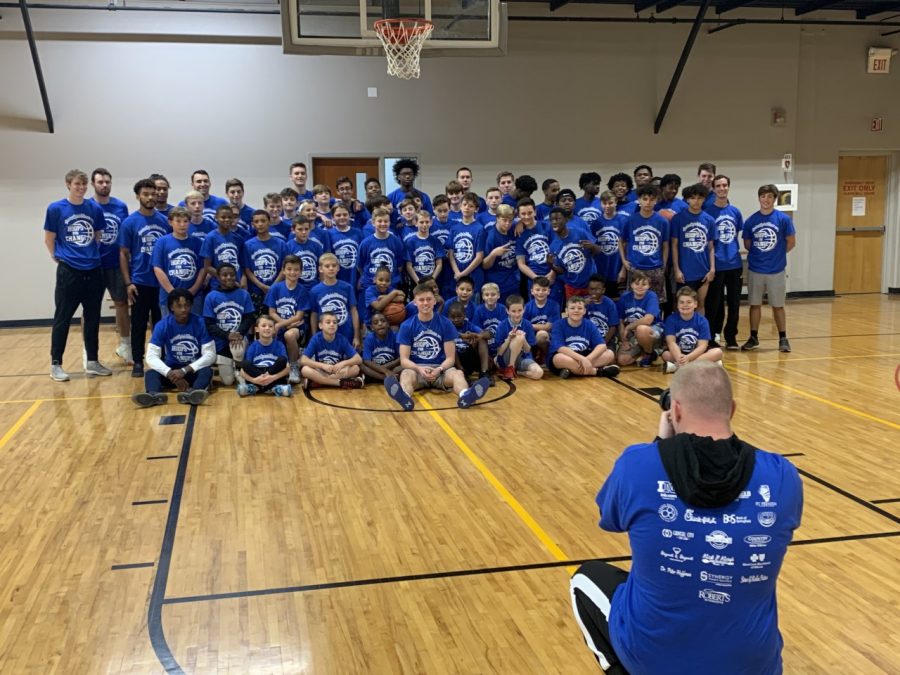 Cam Boyer, Lamp staff
November 13, 2019
SPRINGFIELD – On Saturday, Oct. 19, Lanphier student Jaden Snodgrass watched his hard work come to fruition as the first Hoops for Change event was hosted at the Springfield Clear Lake Avenue Salvation Army.
Hoops for Change was a free basketball camp for fifth to eighth-graders, but also a chance to raise money to fight opioid addiction. That's an issue close to Snodgrass who lost his aunt to an overdose.
"Losing someone you love is never easy, especially when they are close to your age. I just wanted to find a way to honor and remember her. I feel like she was with us today," Snodgrass said.  
The opioid epidemic is a serious problem in the United States. According to Selena Simmons-Duffin of NPR, about 70,000 people die every single year from drug overdoses, and nearly one in every three people know someone with an opioid addiction.
Allied Against Opioid Abuse is a national organization looking to spread awareness about the abuse and misuse of prescription opioids. This organization was chosen by Jaden to receive all donations and profit the camp made. AAOA received about $6,500 from the Hoops for Change event, most of which came from local sponsors and donations.  
These sponsors included Bank of Springfield, Zara's Collision Center, Renken Dentistry, Roberts Automotive, BlueCross BlueShield of Illinois, INB, Robert's Seafood Market, Country Financial, Primo Designs, and ER Fitness among many others. On top of donating, Chick-Fil-A catered the event and provided meals for all the attendees.  
"It's beautiful to see the community come together. Especially with all these local businesses donating and helping unite the community. I'm proud of what we've done." Snodgrass said.  
Hoops for Change offered young basketball players the chance to work on their skills with instruction from experienced basketball players and coaches. 
Drills were split up into two sessions — one for shooting and one for ball handling. Working on solid fundamentals is very important for younger players. Assistants included Cole Harper of the UIS men's basketball team, former Springfield High star Zaire Harris, professional overseas player Herm Senor, former SHG basketball coach Kyle Krager, and area sports photographer Evan McClintock.  
Hoops for Change was an incredibly uplifting and positive event for everyone involved, and Snodgrass says that he doesn't intend to stop here.  
This year, there were 65 players signed up for the camp.
"Hopefully I can make this an annual event. I want to try to bring as much positive energy as I can into this community. Next year I hope I can return and double the numbers we had this year."